Explore Royal Palace of Naples | Highlights, History, Architecture
Contents
Quick Facts About the Royal Palace of Naples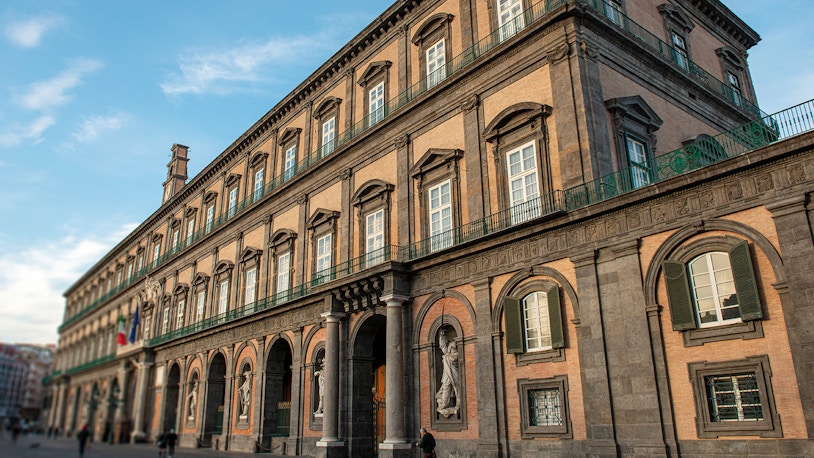 Also known as: Palazzo Reale di Napoli
Location: Piazza del Plebiscito, 1, 80132 Naples NA, Italy
Built: Originally built in the 17th century.
Function: Royal residence, governance
Architects: Domenico Fontana, Luigi Vanvitelli, and others
Architectural style: Baroque, Neoclassical
Number of Visitors Per Year: Approximately 2,00,000 visitors
Plan Your Visit to the Royal Palace of Naples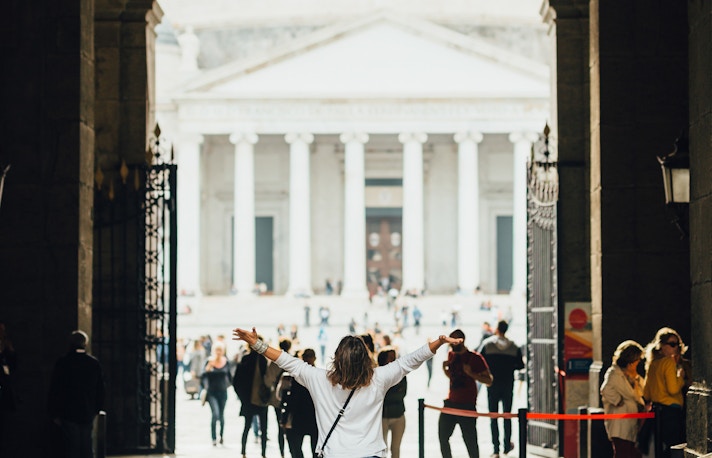 Opening Hours
The opening hours of the Palace are from 9 AM to 8PM
The Royal Palace of Naples is open from Tuesday's to Thursdays.
The Palace is closed on Wednesdays.
Royal Palace of Naples Opening Hours
Location
Address: Piazza del Plebiscito, 1, 80132 Napoli NA, Italy
The Royal Palace of Naples is located centrally in the city of Naples
What to see at the Royal Palace of Naples
Historic Apartment
Explore the opulent Historic Apartment in the Royal Palace of Naples, a lavish residence filled with rich history and exquisite furnishings. Walk through the rooms where royalty once lived and discover their captivating stories
The Gallery of Time
Immerse yourself in the Galleria del Tempo, a journey spanning 2,500 years of Naples' history. From Greco-Roman roots to UNESCO World Heritage recognition, this multimedia experience brings the city's evolution to life. Encounter holographic figures from Angevin and Aragonese courts, explore the viceregal and Bourbon eras, and relive the 20th century through cinematic excerpts. Don't miss the vibrant contemporary alley.
Caruso Museum
Step into the world of Enrico Caruso, one of history's greatest tenors, at the Caruso Museum. Discover not just memorabilia, but a wonder-filled space with 3D animations, multimedia platforms, and musical stations. Explore his profound impact on Italian artists and the entertainment industry. It's a tribute to an unparalleled singer and Italian culture.
Gardens and Courtyards
Wander through the enchanting gardens and courtyards of the Royal Palace. These outdoor spaces, filled with greenery and historical charm, offer a serene escape in the heart of Naples. Explore their beauty and discover hidden corners of tranquility.
Collections at the Royal Palace of Naples
The Tapestries
The Royal Tapestry Factory, a grand project initiated by Charles of Bourbon in 1737, wove intricate tales on the palace walls. Notable works like the "Portrait of Charles of Bourbon" and the captivating "Four Elements" series adorned its grandeur.
The Furnishings
Palace furnishings offer a journey through time, from Charles III's regal armchairs to the opulent Empire-style pieces of the Napoleonic era. Witness the fusion of French influence and Baroque revival during the Restoration period.
The Paintings
Step into the Picture Gallery, a treasure trove of artistic expression. Admire Massimo Stanzione's poignant "Vestition of S. Aspreno" and Luca Giordano's enchanting "Venus, Love, and a Satyr." Here, diverse schools of art converge.
The Watches
Palazzo Reale's clock collection, a testament to horological artistry, features gems like the rare Clay Machine and timepieces with a Napoleonic flair. Gioacchino and Carolina Murat brought exquisite clocks to complete the regal ambiance.
The Sculptures
Discover the palace's captivating sculpture collection, a blend of styles and eras. Giuseppe Canart's "Fortuna" fountain welcomes you, while iconic statues on the facade pay homage to Naples' illustrious kings. Raffaele Belliazzi's Charles of Bourbon stands tall, beckoning with history and artistry.